Engagement Makeup
Engagement makeup – Makeup is a deep-rooted beauty concept. From the days of emperors and kings to today's democratic world, makeup has been ubiquitous. From being a woman to now being a gender-neutral concept, makeup has given me a lot of confidence and strength to express myself in any way. There's only one way, no set path, and no rules. There is no antithesis to makeup.
So many types of makeup exist. For you, for me, for everyone. So, if you're initially out in the world of makeup or are just a makeup fanatic who wants to dive deeper into learning more about the types of makeup, consider this your A-Z guide and this guide to blushes, highlighters, and liners.
Different Essentials Of Engagement Makeup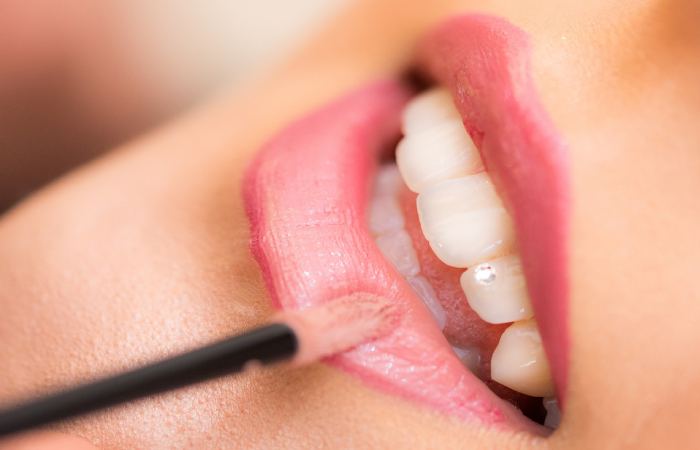 a. Eyes
You can go for elaborate bridal eye makeup for your engagement, which will complement your overall look by making your eyes look big and beautiful. Elaborate eye makeup will work during a day function perfectly, and you can switch to smokey eyes if your process is at night. Also, choose the colour of your eyeshadows according to the colour of your outfit. If the kohl is bold, then could you make sure the eyeshadow you select is a vibrant one that stands out?
b. Lips
Wearing lipstick will complete your engagement makeup look. Colours like pink, red, orange or even nude shades look good with engagement outfits, whether for a day or a night function. Don't go for a completely offbeat colour if you won't feel confident about pulling it off. Pick a colour contrasting or matching your outfit or a lipstick based on your skin tone.
c. Face
Many products will go on your face – primer, layers of foundation and contour. It's important to note that the products your makeup artist uses on your face match your skin tone. Otherwise, your face skin will look extraordinarily white or dark from the rest of your body.
d. Hairstyle
There are different hairstyles you can explore during your engagement because you won't have that option on your wedding day. Pick a hairstyle by keeping your face cut, the neckline of your blouse, the time of the day and your comfort in mind. You can explore cultural elements, too, like our deep-dive into South Indian engagement hairstyles.
Different Styles For Engagement Makeup
a. Airbrush Makeup
The airbrush makeup technique uses liquid products and an air gun for application. It gives you a more natural and dewy look. The products are water-resistant, so if you're worried about your makeup melting off, you should probably go for airbrush makeup. Airbrush is your best bet if it's a day function in the open. For a summer or a destination wedding with slightly humid weather, airbrush makeup is the safest way.
b. HD Makeup
The products for HD makeup are powder based and are applied through blenders and brushes. HD makeup doesn't last as long as airbrush makeup, and if your engagement doesn't go on for too long, you can give HD makeup a try.
c. Mineral Makeup
It is the most natural-looking makeup you can get. Mineral makeup products don't contain any preservatives and chemicals like other products. If your skin is sensitive and you're worried about the breakouts heavy makeup will cause your skin, go for mineral makeup. Owing to the health benefits of the minerals going into mineral makeup, it is quite beneficial for your skin. It gives you a naturally dewy look after the final finish.
Best Engagement Makeup – Spotted on Real Brides
From pretty and delicate to bold and glamorous, we've discovered all kinds of makeup looks for newlyweds for their engagement, and if you have your look and feel confused about which look to go with, Here's some help.
We've rounded up the cutest engagement makeup looks we've seen on Real Brides, eh! They are all so adorable!
Clean face, thick liner, bold brows and bright red lips
Shimmery nude eyes with glossy peach lips
Smokey matte brown eyes with MLBB
Shimmery silver eyes with soft mauve lips
Bronzed look with highlighter on cheeks
Smokey eyes with magenta lips
Natural-looking no-makeup look
Smokey eyes, nude lips
Soft pink makeup look
Gold eyes, bold brows and lips
Makeup is one of the most important tools in anyone's beauty arsenal. From lipstick to lashes to gloss, many makeup items can help you feel better about yourself. Makeup is mainly used to transform, enhance, feel more secure, and hide our imperfections.
Rutrum can mean a make-up machine used to paint or paint your face. You can also use it occasionally on different parts of your body, such as arms and legs, to improve skin tone and shape. Hundreds of makeup brands are available in the market now, each with its own use and purpose. Today, colour palettes are also available to suit specific skin types, making it easier for women to buy makeup products based on their skin tone. There are even several makeup products available in the market that are specially made to cater to specific age groups.
Engagement Makeup – Types of Makeup You Should Know About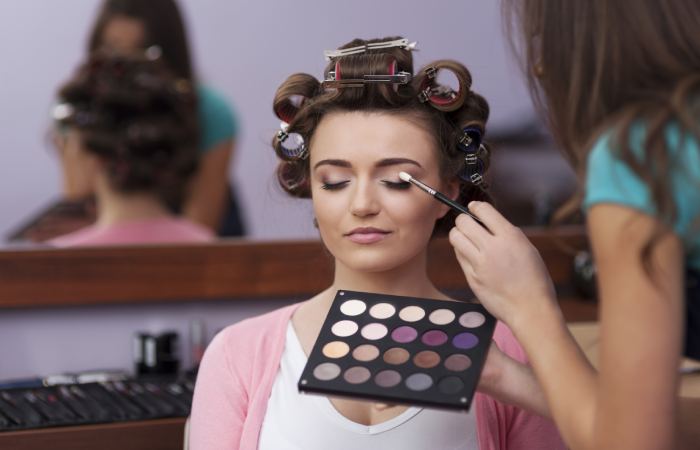 1. Nude Makeup – Engagement Makeup
While bold lip wraps and bold highlights remain cult favourites, be no stranger to the nude makeup look. From IG models to celebs, there are bare makeup or no makeup looks all over the internet today, where the focus should be on looking as close to natural skin as possible. Your skin is better now.
The idea is to use a pure cover product, and the skin glows from within. Make one up for yourself. Use a hydrating serum, preferably a hyaluronic acid serum, that gives the skin a moisture boost! Then go with a moisturizer, light primer, and your desired dewy foundation or BB cream. Finally, go the minimalist route for eyeshadow and blush, and apply lip gloss.
2. HD Makeup – Engagement Makeup
Party HD is like an Instagram filter in real life, where you have no dark circles, no large pores, no uneven tone, and just flawless skin. Although this makeup has full coverage and light bounce, the feature is lightweight and doesn't look overdone. Most importantly, you do not see wrinkles and fine lines in makeup.
3. Matte Makeup – Engagement Makeup
Let us introduce you to the messiah for oily skin or matte makeup for those living in humid climates. The kind of makeup that gives models their natural look, the clay finish, and matte makeup make you the best-hidden makeup artist.
4. Dewy Makeup – Engagement Makeup
While on one side, it is matte; on the other, it is dewy makeup. If you love the everlasting glow of Alia Bhatt or Jennifer Lopez, then my friends, you will love dewy face makeup. Designed to make you look young and fresh, it has become a favourite for many celebs. She's in the sweet spot between full-face makeup and no makeup she wants. It is dreamy and awesome and can be easily made at home. Light is the basis of all work.
5. Airbrush Makeup – Engagement Makeup
Time for more makeup applicators – your fingers, beauty blenders, sponges and brushes, to leave the stage and move on to makeup 2.0. Airbrushing is a new way to apply your makeup; the results are out of this world. So many celebs and brides-to-be turn to airbrush to achieve that pure and luxurious finish.
6. Editor's Profile
From newspapers to magazines, from flyers to collections, the makeup you see in print and media is editorial makeup. A prime example would be the worldwide hit TV show, Euphoria. Here, makeup is an important part of the story and the characters' feelings. They run parallel to the concept and plot, giving deeper meaning. It's typically pure editorial. You won't see a strand of hair out of place. This style also takes a lot of creative liberties, and they are often OTT, definitely not something you'd wear to a party.
7. Celebrity Makeup
Be it Deepika Padukone's sharp eyes with thick black kajal to Katrina Kaif's peachy makeup; celebs have always given us star-struck signature looks. Every cult celebrity needs a different makeup look, a fresh outlook and some magic! These makeup looks are bound to kill and make us want to compete with them.
Five Tips for a Weekday Afternoon: Engagement Makeup
Start with the diet and lifestyle
Simplify your skincare wardrobe
Create a body care routine
Upgrade your face masking routine
To restore the tools on the face
Engagement Makeup – Skin Types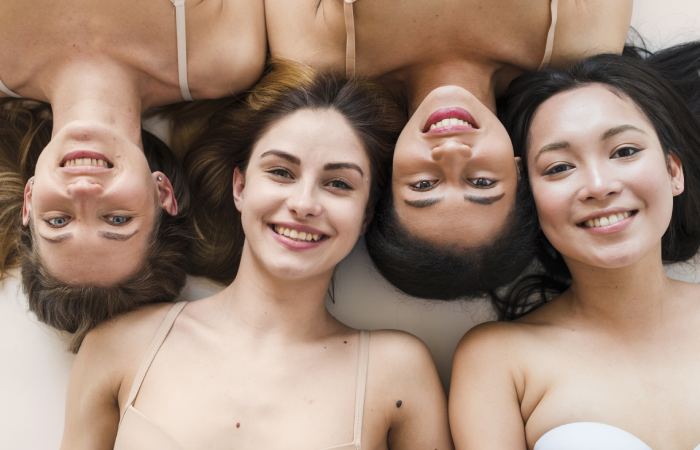 1. Normal Skin
This type of skin has a thin, smooth surface due to the balance between oil and moisture content and is neither greasy nor dry. People with normal skin have small, barely visible pores. Thus, their skin usually appears clear, and spots and bruises often do not grow. This type of skin requires very little and is sensitive, but it still needs care.
2. Dry Skin
Dry skin looks dry and peels easily. It is prone to wrinkles and lines due to its inability to retain moisture and insufficient sebum production by the sebaceous glands. Dry skin is often exposed to the cold, which makes it even more dehydrated. Continuous protection in the form of sunscreen during the day and a moisturizing cream at night is essential.
The fact that it doesn't exfoliate too much is important, even with a lot of laxities, as that only further dries out the skin; Mild exfoliants using sugar, rice bran, or mild acids are ideal, although you should use them no more than once a week to evade irritation and dryness.
3. Oily Skin
As the name suggests, the surface of this type of skin is slight to moderately wrinkled, caused by sebum secretion. Too much oil on the skin's external causes dirt and dust from the environment to stick to it. Oily skin is usually prone to blemishes, freckles, spots and blemishes. It should be cleaned daily, especially when it is hot or humid.
Moisture is also needed with an oil-free, water-based, non-comedogenic moisturizer. Exfoliation is also important, but over-exfoliating can lead to excess oil and buildup; Exfoliants containing fruit acids are very helpful, and regular scrubs help clear clogged pores, prevent breakouts, and improve the appearance of the skin.
4. Combination Skin
It is the most mutual type of skin. As the name suggests, it is a mixture of oily and dry or normal skin, where some areas of the face are oily, and others are dry. Fatty areas are usually found in the middle panel, called the T-zone, which includes the forehead, nose, and chin.
Dry areas are usually the cheeks and around the eyes and mouth. In this case, each part of the face must be taken maintenance of according to skin type. It is also used in skincare, especially in people with combination skin; These contain ingredients suitable for both skin types.
5. Sensitive Skin
Sensitive skin has many potential triggers, including irritation, redness, tingling or burning, scales, lumps, and bumps. The most common causes of anger include chemical dyes and scents, borax, flowers and perfumes, shaving, washing or showering noises, changes in temperature, excessive cleansing or scrubbing, irritation, dander, shaving, and infection.
People with sensitive skin should avoid products holding excessive fragrances or dyes, and avoid irritating products.
Conclusion
It discusses engagement makeup and engagement looks on different skin tones. It tells about engagement makeup with makeup types. Therefore, it explains the details of makeup looks. It prepares the skin from the days before the important event. This article is just for informational purposes.
Helpful Resources: 
Dark Red Hair Dye – Introduction, And Best Red Hair Dye for Dark Hair
Bridal Makeup Kit – Must Haves Bridal Makeup Kit Essentials
Beauty Blender – Introduction, Beauty Blenders Vs Makeup Sponges, and More
Related posts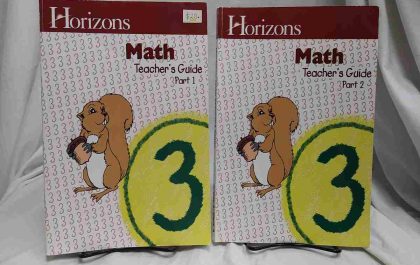 Toán 7 Chân Trời Sáng Tạo – Introduction
Toán 7 Chân Trời Sáng Tạo -Introduction Toán 7 Chân Trời Sáng Tạo: 7 Grade math syllabuses is advanced. Many…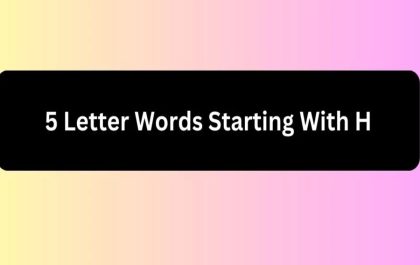 Five Letter Words that Start with H – Explanation, Study, and More
Five Letter Words that Start with H – Explanation Five letter words that start with H: The kids learn the…