How to Maintain Diet and Exercise on Vacation?
Vacation Diet – If during the rest of the year we are used to exercising, the holidays do not have to be different. However, some decide to take them as a break.
For many, vacations are synonymous with excesses in food and drink. However, keeping exercise on vacation, or at least as part of your routine, can go a long way toward maintaining good health and will also make it much easier to get back into activity.
If we add to the typical "tastes" of rest we add a routine in which we are only lying in the sun on the beach, it is easy to understand why when we return home we carry several extra kilos. We give you some advice so you can maintain your diet and exercise on your summer days off.
Also Read: Social Media – Introduction, Networks Boosting Sites, and More
Vacations, Diet, and Exercise: Do They go Hand in Hand?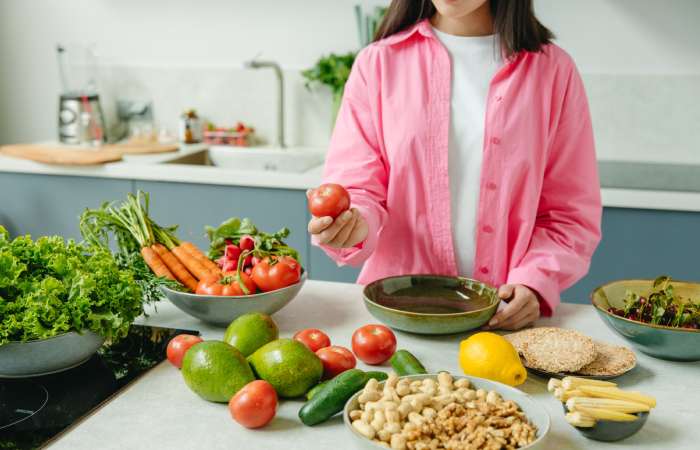 If you have been practicing sports and eating healthy all year, why change your habits on vacation? Although it may seem illogical, for many people this is normal.
This type of excesses also occurs in those who in the remaining 11 months do not pay attention to the diet and are sedentary. In both cases, the person in question returns home after a well-deserved summer break without the intention of weighing himself or wearing tight clothes.
The important thing is not to be extremist. You shouldn't obsess over your figure on vacation, but you shouldn't abandon yourself to a few days full of excesses either. It is possible to enjoy the beach, the mountains, or the countryside without too many changes in weight or silhouette.
To do this, as a publication on the WebMD medical site advises, you must be very aware of what you eat, the activities you do and your habits. Vacations shouldn't be a dramatic change in routine.
Also Read: Food Suggestions – Healthy Breakfast, Lunch, and Dinner Suggestions
Vacation Diet – Tips to Maintain Diet and Exercise on Vacation
There are many benefits of eating healthy and playing sports to forget about them on vacation. Also, not working or having so many obligations can be the perfect excuse to worry about your health and well-being.
Pay attention to the following tips to continue with diet and exercise during the summer holidays:
Also Read: Liquid Bio Cell – Introduction, Benefits, Side Effects, and More
1. Vacation Diet – Beware of all Inclusive
That popular system that allows you to eat and drink without paying more can be the main enemy of health. However, you can also take advantage of it to take care of yourself by following these keys:
Eat cereal, fruit, and low-fat yogurt for breakfast, for example.
For lunch and dinner, opt for vegetables or fish.
Meanwhile, for snacks you can opt for fruit, smoothies or infusions.
2. Vacation Diet – Adapt your Exercise Routine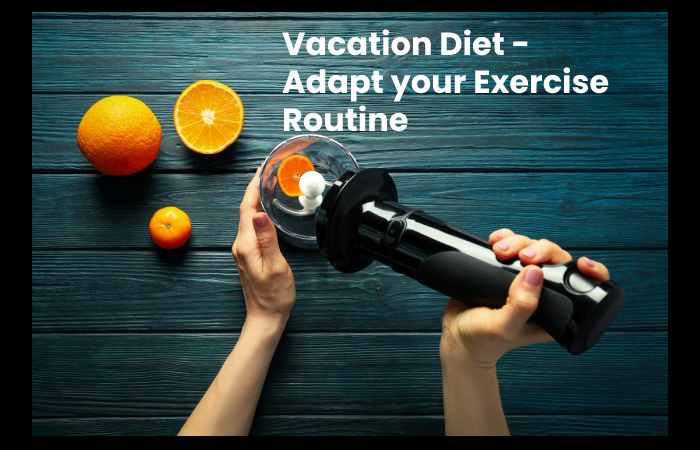 Take advantage of the fact that you don't have to go to work to get up early too. Thus, you can take the opportunity to practice sports first thing in the morning.
This may be the ideal time, because the temperature is not oppressive yet. Also, there are usually fewer people on the beach or in the hotel gym.
3. Stay Hydrated When Exercising on Vacation
Water is essential when we exercise and eat a healthy diet. This is confirmed by several academic sources, such as a study published in Nutrition Reviews in 2010.
You can carry a bottle with water in your bag. Also, during the day, eat fruits or cold infusions to avoid dehydration.
Also Read: 26 F to C – Convert 26 Fahrenheit to Celsius, and More
4. Don't Lose Good Habits
Going to dinner at a restaurant on vacation is perfect. However, try not to get used to gorging yourself on food.
5. Look for Company
Since your partner or your friends don't work on vacation either, you can take the opportunity to exercise together. Invite someone out for a run, walk along the seashore, climb a mountain, or ride a bike. You can also just explore a city on foot. These activities will always be more fun if they are carried out accompanied.
6. Try Other Sports
If you usually go to the seaside on your vacations, don't lock yourself in the hotel gym. Try other disciplines typical of the place, such as surfing, rowing or diving. Another option is to adapt the exercises to the sand: volleyball, tennis, soccer… everything is allowed!
7. Vacation Diet – Make an Exercise Plan on Vacation
Who says routines aren't allowed on vacation? It is true that everything is a little more flexible in terms of schedules and obligations. However, it can also be the ideal time to do things that you don't have time for all year long.
8. Vacation Diet – Avoid all-you-can-Eat Buffets
All-you-can-eat buffets are more affordable and have plenty of dining options. However, they can also turn into a nightmare. These types of restaurants can lead you to eat more food for the simple fact that you can serve yourself over and over again without charge.
9. Rest
Do not forget that if you have exercised non-stop throughout the year, it is likely that the body and muscles are overloaded. Therefore, it may be good to take advantage of this work break to rest
Don't Obsess Over Exercise on Vacation
It is perfect for sports and dieting to keep us healthy and strong. However, you also have to give your body a break.
Conclusion
Vacations should not be an excuse to stop exercising. Not if we want to be in shape and (what is better) feel good and be in a good mood. As much as the psychology of dolce far niente invites us to spend the day in the sun enjoying the pleasure of doing nothing, maintaining sports activity is important.
Also Read: Cloud Storage – Introduction, Cloud Storage Provider, Types, and More
Related posts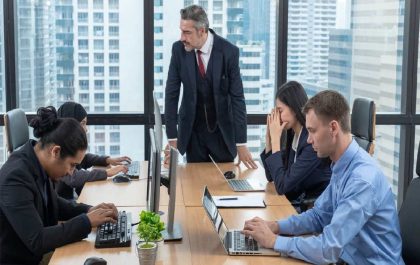 Thriving, Not Just Surviving: A Comprehensive Guide to Maintaining Mental Stability in a Toxic Work Environment
We've all heard the saying, "Choose a job you love, and you'll never have to work a day in your…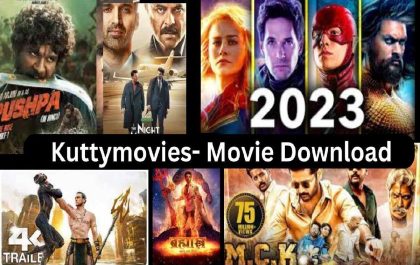 Kuttymovies. In Download Latest Tamil Movies 2023
kuttymovies. In – Are you a movie buff and like to stay updated with the latest Tamil movies? If yes,…