Makeup Essentials for Bengali Brides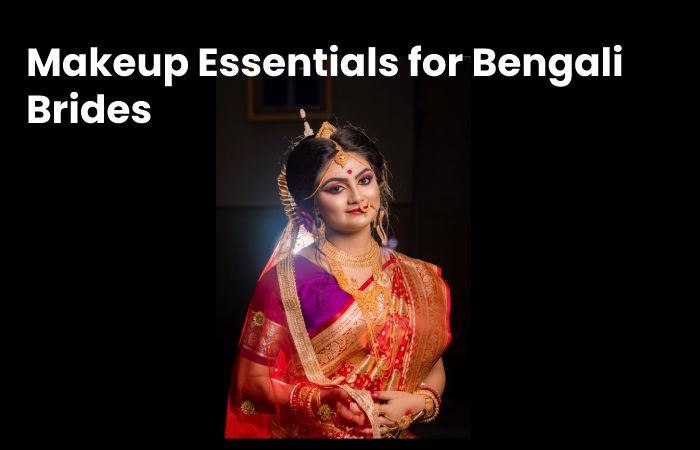 Bengali Bridal Makeup – Draped in traditional Banaras saris and wearing a shola topper, Bengali brides look fabulous on their wedding day. Here, bridal makeup plays a vital role in enhancing the overall look. The trick is to highlight the best features and hide the flaws of the bride's face. Thus, every single detail is essential. From applying the right concealer to highlighting the eyebrows, everything requires expertise.
Bengali Bridal Makeup – Makeup Base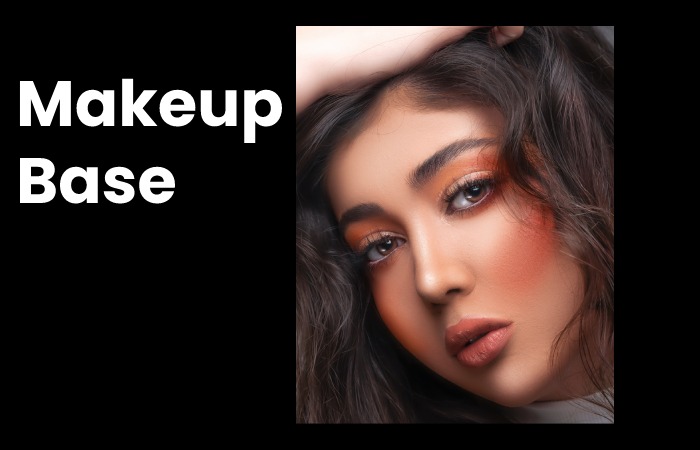 An essential part of any makeup is setting the base; half the job is done. If the ground is done correctly, it properly accentuates the rest of the makeup. Brides must look their best, and the first trick is to achieve the perfect and matching skin tone by applying the right base products. It should have a natural look with a skin lightening and glitter finish, but it should not look cakey and over.
Bengali Bridal Makeup – Preparation Important
A foundation is essential for the most beautiful day of your life. This product enhances the hold of your makeup (you stay prettiest until the last second). And your complexion is flawless and even, as it compensates for fine lines and pores (important for photos). Close your eyes twice at a distance of about 30 cm from your face Spray fixing spray. Prepare your color Many girls make the mistake of not prepping their skin, thinking that makeup will work wonders and it doesn't.
Ideally, advise the person going to do makeup two months before the wedding to start with facial cleansing and peeling treatments to have a perfect complexion for the big day.
Next, Apply Eye Makeup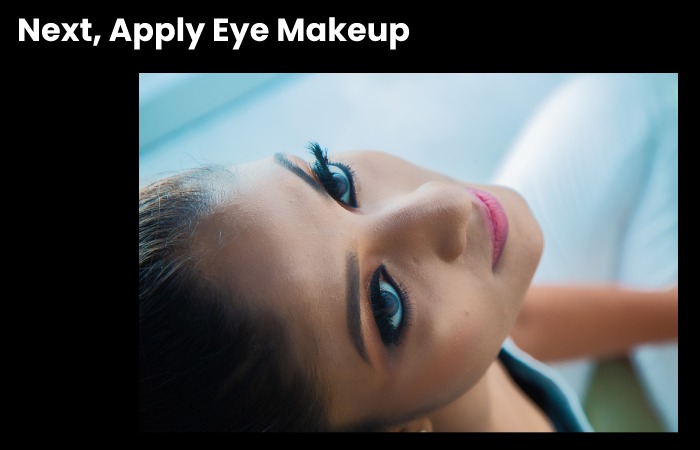 Big expressive eyes are the key to the best Bengali bridal makeup, which can be achieved using the right eye products. Eye Primer Everything from false eyelashes to highlighting the eyes of the bride Is necessary.
Bengali Bridal Makeup – Draw your Eyebrows
Eyebrows define your face. They sharpen your gaze when the chosen technique perfectly matches the shape of your face. Use an eyebrow pencil, powder or cream, depending on the type of your brows. Our eyebrow makeup tips help you make the right choice.
Bengali Bridal Makeup – Let Your Eyes Speak
A small fine line is enough to obtain a radiant and intense effect. We recommend mixing an eyeliner in a natural tone for discreet make-up. Use kohl with a silky texture because getting a gradient with liquid eyeliner is impossible.
Apply the kohl along the upper lash line. Then blend it immediately with an eyeshadow brush. Draw the last third of the lower lash line and blend.
Bengali Bridal Makeup – Makeup that Resists Tears
A wedding is always a moment of emotion. Forget panda eyes with waterproof mascara.
If you don't feel like cheating on your favorite mascara for your wedding, apply our Waterproof Maker after drying to make it waterproof.
Also Read: Stress Levels – Outdoor Activities For Stress Levels
Rest of the Face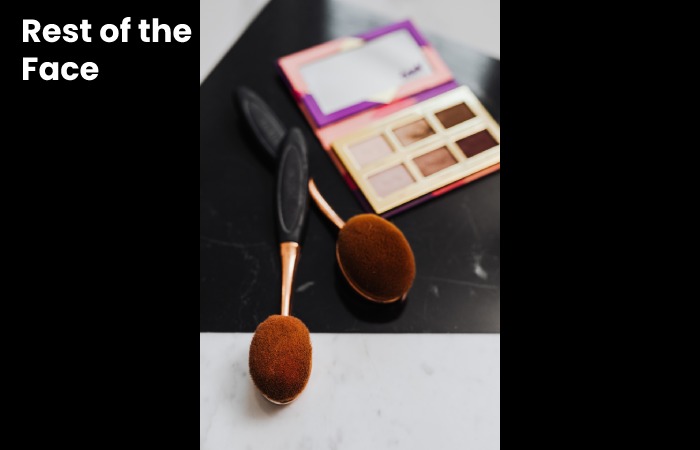 Face contouring is essential as it defines the cheekbones and jawline better to achieve the sought-after chiseled look. Highlighting and proper makeup setting must follow to ensure that all the makeup stays on for a long time.
Enhance your Complexion
Check the covering power and the natural result of your foundation when choosing it. You won't have to worry about looking or feeling "reddish that you are wearing a mask. To apply foundation all over your face, working out from the center. Use a makeup brush.
Stop your Skin from Glowing
Do you want a perfect complexion from beginning to end of your wedding? 3 Tr can rely on transparent mating, and you will see the face.
Please take a little powder with a puff and apply it all over your face. Glowing cheeks Create accents to brighten up your big day's makeup because you want to look dazzlingly beautiful. Solution: Red to give it a personal touch.
Lip Color – Bengali Bridal Makeup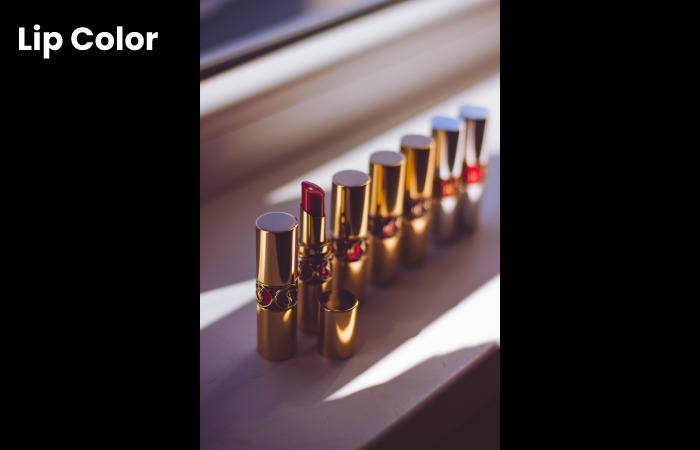 It is also another essential aspect, an integral part of the overall makeup of Bengali brides. And also helps to accentuate the entire look of the bride's lips. It should complement and enhance the overall beauty of the bride.
Let's Kiss
The first kiss between husband and wife is unique. Lipstick Fixer Your Makeup – The ultimate weapon is to keep it under control. Apply our Magic Fix with the applicator to your lipstick and around the contour of your lips.
Fixer
Your eyes must be perfectly made up for your wedding and remain so all day!
Apply a base for this before putting on the eyeshadow. An eyeshadow base improves the hold of your eyeshadow and prevents it from settling in the eyelid's crease. To do this, we advise you to use a brush.
Sandalwood and Red Kumkum Designs
When it comes to adorning the face of a Bengali bride, the ornamental designs on the forehead and cheeks of the bride become a distinct part of the makeup. Thus, among the many other essentials that a Bengali bride looks best on her wedding day, these above five makeup essentials are of primary importance.
Improve the Look – Bengali Bridal Makeup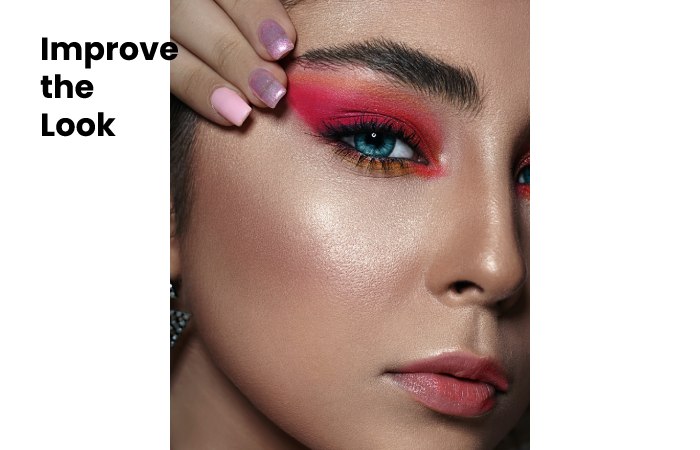 The look will express all your emotions and feelings on the wedding day. It is an essential element of the beauty look; if you want to highlight it, you must bet on mascara. If you're a daring bride, opt for eyelashes that grab attention and achieve long, pronounced lashes in a different color. The bottom infinity eyeliner is also a trend in black or other shades.
Conclusion
Choose your favorite shade of Matte Ink Unused Lipstick for a radiant look on your wedding day. It is ideal for giving life to your mouth, and with its applicator, you will achieve great precision. It comes in a saturated matte liquid format; the best part is that it lasts up to 16 hours. You will steal all eyes!
Remember always to do the make-up test during the day so that you can appreciate your look in natural light. It's also good to wear a white shirt, just like your wedding dress, so you can see what your makeup will look like that day. In the case of the hairstyle, the idea is for your hairdresser to make one similar to the one you will wear to your wedding, so you can see the effect on your hair and choose the style you like the most. Enjoy all the preparations.
Also Read: Dietitian Roles – Introduction, Types, Roles, and More
Related posts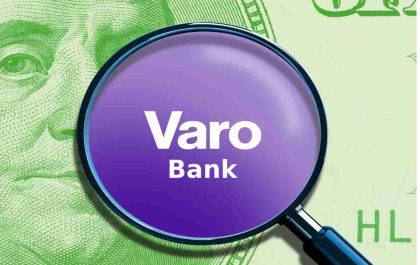 Varo Customer Service Number: Explanation
Varo Customer Service Number: Explanation Varo Customer Service Number: Online bank Varo puts its clients first by offering fee-free…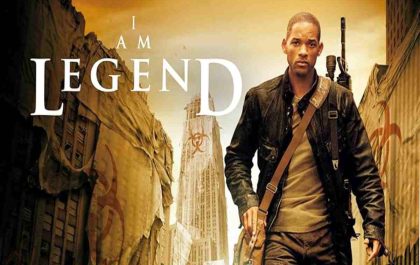 I am a Legend Alternate Ending – Explained,Creatures, and More
I am a Legend Alternate Ending – Explained I Am a Legend Alternate Ending: The alternate ending to "I Am…