Dime Beauty
Dime beauty was founded by the team, and in which there are husband and wife – Baylee and Ryan Ralf. First, Baylee saw a need for skincare products, and it is important to provide non-toxic skincare products to meet the needs of women of all ages.
And also she wanted to know more about skincare. Therefore, how to take it to the next level is important, so this is the reason to know more details about skin care products. She went to school and became a master esthetician. During her time in school, she confirms that skin types in different areas of our life have their needs.
And also, Ryan got a job as a product development specialist in the beauty and skincare industry. And also, with their knowledge and skill sets, Ryan and Baylee are set to create a clean skincare brand that meets the needs of different age groups and is affordable.
Is Dime A Clean Beauty Brand?
Of course, I can't take a brand name for the greenwashing brands that exist as they say they are a clean brand—always looking at the brand ingredients list and any certifications they may have. There are a couple of ingredients that dime beauty uses, which we found after investigation.
Two ingredients are questionable, which are phenoxyethanol and soybean phytosterols. Which phenoxyethanol is a preservative which is not bad in small amounts? It is all about the source and strength with which it is used. Well, I know the sourcing and percentages of several beauty products' ingredients; thus, these ingredients are not in all products.
They always use a small amount of 1 %, which is great. The big question is If it is clean of phenoxyethanol as it contains 1,4 dioxin. They are trying to find the alternatives, such as preservatives, Which are great.
Lasting Beauty Ingredients.
I like how they list each product's ingredients and the EWG score for each ingredient on their website. It makes reading the ingredient label so beneficial to the consumer. Thus, it also helps educate the consumer about the reason for the ingredient's existence. It is vital to communicate how products work and why certain elements are needed. Sometimes it's hard to find the ingredients for a product, so I love the effort that goes into creating this product for a customer. I also like to say that you shouldn't always follow what the expert staff say – they are not perfect. It's a good idea to look deeper and not just trust one source.
Ingredients you won't find in Dime Beauty products
Therefore, dime Beauty is transparent about the ingredients it uses in each product and has a list of ingredients it vows not to use in its brand.
This list includes:
1,4-dioxane
aluminium compounds
aminomethyl propanol
animal fat and musk
benzalkonium chloride
BHA
B HT
Chemical sunscreens
Coal tar
ethanolamine
formaldehyde;
hydroquinone
Mercury and mercury compounds
methyl cellosolve
Methylisothiazolinone
mineral oils
nitro musk
paraben
PFAU
phthalates
placenta extract
peg links
polysorbate
resorcinol
SALES
sodium lauryl sarcosinate
SLS
Artificial taste or odour
toluene
Triclosan / Triclocarban
What skin types are best for Dime Beauty products?
While Dime Beauty says their skincare products suit all skin types, I don't necessarily agree. Your products were not good for my skin, and I have dry skin, and they didn't seem very hydrating, and my skin type craves moisture! It may work best for normal to oily skin that can't do without extra water.
Was Dime Beauty worth it?
I don't think Dime Beauty is worth it. I was not impressed with their products and have tried many of their clean beauty products! There is a lot of hype about the products, but I felt they didn't meet my expectations. I realize a lot of influencers are promoting it on social media, but most of them are not beauty bloggers but natural food influencers.
I don't think most of you have tried natural skincare as much as I have and therefore don't know what good natural skincare products are. As with anything, don't always believe the hype (good or bad) until you've tried something. I think Dime has pretty clean ingredients overall, and I like how they easily list all of their ingredients and even rate them on an EWG scale, but they didn't work for me. It may work well for your skin, but this has not been my experience.
Key Ingredients in Dime Beauty Skincare Products
This brand concentrates on using evidence-based ingredients in its products. Thus, you can probably tell from our outlines to dime beauty skincare products.
Including:
Alpha Hydroxy Acids (AHAs)
Antioxidants
Hyaluronic Acid
Niacinamide
Peptides
Salicylic Acid
Vitamin C
Vitamin E
These ingredients found some benefits when applied to the skin. Some components include aloe vera gel, soothing botanicals, chamomile, and harmless synthetics such as emollients and humectants.
Dime Beauty Review
Reviews for Dime Beauty on the brand's website are generally very positive. One product that has received many positive responses is the Dime Beauty Hyaluronic Acid Serum. After more than 800 reviews, this hyaluronic acid serum has an average rating of 4.9 out of 5 stars.
There are many positive reviews of Dime Beauty for their hyaluronic acid serum, calling it the "holy grail" of serums because it hydrates the skin without making it sense heavy or greasy.
For example, one reviewer said, I've never used hyaluronic acid before, and I think it's the best decision of my life. Especially because it makes my skin look younger and smoother. I am obsessed with all Dime Beauty products.
Another 5-star review said Hyaluronic acid serum had brought my face back to life! It's not greasy, but at the same time, it keeps my face hydrated.
However, there are some negative reviews for Dime Beauty Hyaluronic Acid Serum from customers who have experienced reactions such as redness and burning.
Conclusion
In this article, we get fettle to explains about dime beauty. Therefore, we discussed reviews, key ingredients, brands, and more. And also, the above article is very informative and just for informational purposes.
Helpful Resources: 
Moisturizer Cream for Face, What are the Moisturizers?
Beauty Blender – Introduction, Beauty Blenders Vs Makeup Sponges, and More
141 Kilogram to Pounds – Introduction, Convert 140 Kg to Pounds, and More
Related posts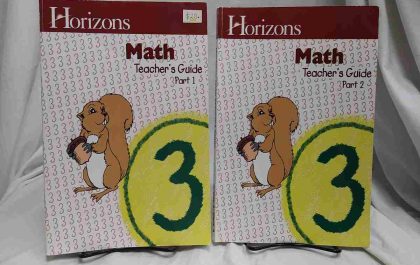 Toán 7 Chân Trời Sáng Tạo – Introduction
Toán 7 Chân Trời Sáng Tạo -Introduction Toán 7 Chân Trời Sáng Tạo: 7 Grade math syllabuses is advanced. Many…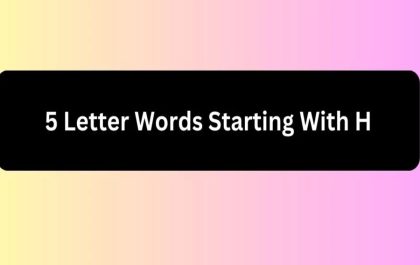 Five Letter Words that Start with H – Explanation, Study, and More
Five Letter Words that Start with H – Explanation Five letter words that start with H: The kids learn the…