What is Fibroblast?
Fibroblast Skin Tightening: It is a procedure called brand new to the united states called revolutionary. It gives instant results as it tightens and lifts your face, skin, and various parts of the body. Its highly effective holistic alternative: is routine cosmetic surgery and traditional laser methods. Fibroblast is invented in Italy by Dr Fippi, a plastic surgeon. It has performed safely for many years in North America and Europe. It frequently refers to as soft surgery. As a result, it is long-lasting and often comparable to traditional cosmetic surgery.
Fibroblast can reduce extra skin while lifting and dramatically tightening the face and body's general area. For example, Cutting, bruising, traditional anaesthesia, bleeding, or an overall pulled or distort look with this method to the face. It is safer for rejuvenating skin and is much more affordable than any alternative.
Treatments with Fibroblast Include: Fibroblast Skin Tightening
Sagging upper eyelids
Under-eye bags and crows feet
Jowls
Sagging or loose skin on the neck
Sagging brows
Cosmetic nose concerns
Forehead wrinkles and frown lines
Wrinkles around the mouth
Fine lines anywhere on the face
Sagging skin anywhere on the face
Loose skin on the stomach
How Does Fibroblast Skin Tightening Work?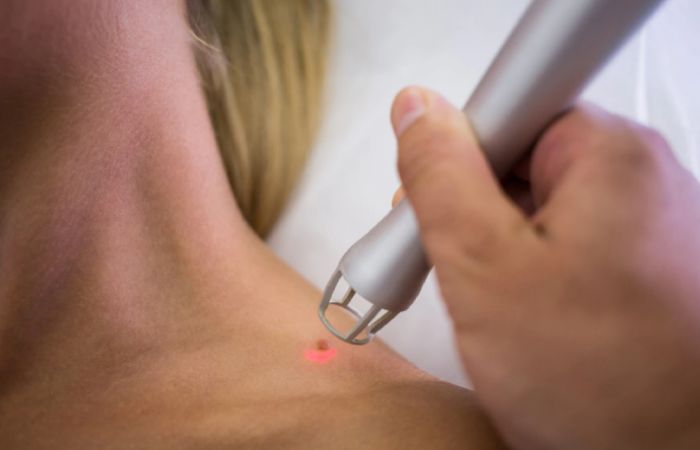 Our specialized, FDA-approved medical plasma device applies the voltage of air between its tip and natural gases emitted just above the skin to form a true "plasma" (ionized gas) charge. This small electrical arc instantly shortens, shrinks and tightens targeted skin tissue. It is when the real magic of this treatment happens! Your skin's natural healing process activates, encouraging your body to create new fibroblasts. These cells are responsible for developing collagen to promote normal volume and elastin for firmer skin. Each treatment area treats with plasma filler is drawn by bringing the skin cells closer to each other. It successfully targets any areas with excess skin.
Improvements are visible immediately, but the final results will be seen after ten weeks. The number of procedures needs per person will vary according to the area being treated, skin laxity, and the individual's age and response to the treatment. However, most satisfies with one to three procedures per site.
What Is Fibroblast Skin Tightening Treatment?
Fibroblast treatment, also known as fibroblast plasma therapy, is a relatively new procedure for cosmetic and facial treatment purposes. You may have heard about the in-home pens you can buy online for a great price. Many retailers may use the same name to market cheap products; thus, it's essential to get it straight first: you get what you pay for. Unfortunately, those cheap pens are still too expensive. Why? Well, mainly because they are not going to do much. When done correctly in a medical office, with advanced machinery, and by skillful providers, fibroblast plasma therapy can be an effective procedure that utilizes precision devices to deliver tightening effects to the skin. You cannot get the same results with a toy pen you purchased after watching a YouTube video.
Fibroblast Skin Tightening Treatment Cost
The Fibroblast treatment cost will vary depending on the damage your skin has taken from environmental factors such as sun exposure. Also, who's performing the procedure, and what areas of your skin are targeted? You may have heard about plasma pens that you can use at home, but they will not do much. First, they are not medically grades; second, the person who uses the pen needs extreme precision and skillset.
Fibroblast Skin Tightening Treatment Side Effects
Most minor side effects include redness, swelling, and skin peeling and crusting. The best way to minimize any possible side effects is to go to a reliable cosmetic clinic and ensure the procedure is done under the supervision of a board-certified doctor. If your doctor decides you are not a good candidate, you may want to look into other options like Therapy and dermal fillers.
How Long is Fibroblast Skin Tightening Recovery?
Believe it or not, there is almost no downtime associates with fibroblasts. Most Fort Worth, TX, patients can resume normal daily activities after treatment, with some exceptions. There may be slight redness, swelling, numbness or irritation, but a cooling gel can alleviate these symptoms. Usually, these symptoms are mild and go away within a few days. After fibroblast treatment, patients must reduce their sun exposure and keep their skin hydrated.
How Long Does It Take For It To Work?
Fibroblast results take time to develop as the body increases collagen and elastin production. Most people notice a difference in their skin after a few weeks, but it may take up to 2-3 months after the last session for the final results to be visible to others. Additionally, repeated treatment sessions may be required for patients to achieve their ideal outcome. During your fibroblast consultation in Fort Worth, TX, Dr Anees will discuss your specific concerns and goals, assess your skin and help you control the treatment plan that best suits your wishes. On average, men and women need 2-3 fibroblast sessions to achieve the desired results.
How Long Does Fibroblast Skin Tightening Last?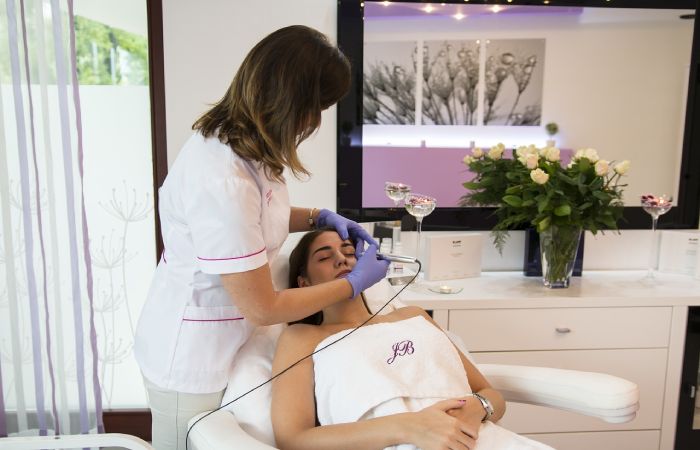 As with most aesthetic treatments, whether surgical or not, fibroblast results can differ from individual to person depending on various aspects, including the patient's skin sort, the severity of their concerns, the number of sessions performed, and others. In general, most men and women can enjoy the results of fibroblasts for up to two years before further treatment is needed. Here are some helpful tips for maintaining and prolonging fibroblast results:
Avoid sun exposure
Wear sunscreen
Keep your skin moisturized
Practice proper skincare
Eat a healthy diet
Stay hydrated
Maintain a healthy, stable weight
Do not smoke
Frequently Asked Questions – Fibroblast Skin Tightening
What is a Fiber?
Microdermabrasion is a revolutionary new skin-tightening procedure that can achieve similar effects to surgical options without ever going under the knife.
What are fibroblasts uses for? How much time would it take? Will it cause pain?
We know you have many questions, and the good news is we have the answers you need. Read on to find out what fibroblasts are and whether they are right for you.
Fibroblast Skin Tightening – Does It Hurt?
Fibroblast treatment is a non-surgical solution to skin tightening. There is no pain related to this procedure, although some patients may experience a small amount of discomfort.
A topical anaesthetic cream applies to treat area before the procedure.
Fibroblast Skin Tightening – Are There Any Side Effects?
Immediately after the fibroblast process, you may notice your skin is red and slightly swollen, and it is normal and should go away after about three days. However, you may see slight redness that lasts up to 14 days.
Carbon scales form on the skin during the procedure, and it would help if you avoided the desire to touch these crusts after the operation. You can expect it to last for about a week, peeling off naturally when new skin appears under the treated area.
When you consider that you're getting a skin-tightening solution without serious surgery, those side effects are a lot easier to swallow.
What are Fibroblasts?
Fibroblast skin tightening is a revolutionary new technique, providing another to skin tightening without serious surgical procedures. You don't have to go below the knife or miss weeks of workouts after a fibroblast procedure, but you should still expect results similar to what you had.
The esthetician uses a portable electric device called a fibrous plasma pen to perform the method. This pen uses a metallic probe to ionize atmospheric gases between its tip and the gases that skin naturally emits, and it forms the plasma charge.
Then an arc is created that contracts the target skin. Your tissues will shrink and shrink, giving you a more youthful appearance. Skin elasticity and firmness will continue to improve after treatment, and your skin will continue to heal and repair itself.
How Long Does It Take To Treat Fibroblasts?
The duration of fibroblast treatment depends on the size of the area to treat. You can expect the process to take between half an hour and two hours.
A topical anesthetic cream will applly before the treatment, and it will take 30 minutes to full effect. You will also be given a post-operative cream to support the healing procedure.
How Long Will The Outcomes Take To Show Up?
After your appointment, you will notice the results immediately. As the production of collagen increases, when cell turnover occurs. You should see the full effects of your treatment after three months.
Conclusion
Therefore, The above article contains detailed information on fibroblast skin tightening. And also, this article explains fibroblast skin tightening, side effects, costs, and more. This article is just for informational purposes.
Helpful Resources: 
Skin Illustrator Palette, How do I Activate Skins in Illustrator?
Cosmetologist – Introduction, Role, Skills, and More
Camarena Health – Introduction, Camarena Mobile Health Unit, and More
Related posts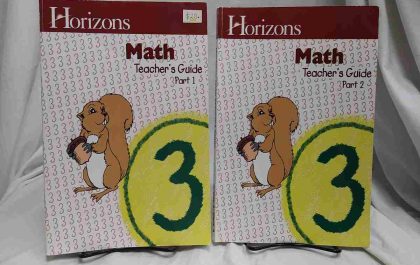 Toán 7 Chân Trời Sáng Tạo – Introduction
Toán 7 Chân Trời Sáng Tạo -Introduction Toán 7 Chân Trời Sáng Tạo: 7 Grade math syllabuses is advanced. Many…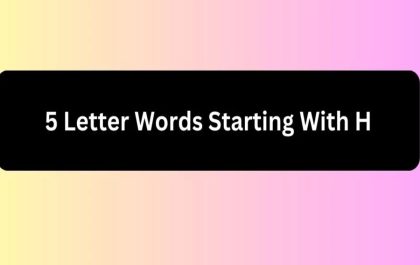 Five Letter Words that Start with H – Explanation, Study, and More
Five Letter Words that Start with H – Explanation Five letter words that start with H: The kids learn the…