Introduction
pii_email_6e5757d77dfb1ce0aed3: After talking about email usage, Microsoft Outlook is the first and best choice. All customers and links will edit in one step.
Outlook is known for quite rare errors that occur once it's dealing with multiple emails. Of all the errors, the MS Outlook error is pii_email_6e5757d77dfb1ce0aed3. Microsoft error pii_email_6e5757d77dfb1ce0aed3 is often seen and identified due to various reasons.
Furthermore, this lesson explains why MS Outlook often shows errors like pii_email_6e5757d77dfb1ce0aed3 and how we will resolve them.
MS Outlook – pii_email_6e5757d77dfb1ce0aed3
Each application/program creates, stores and processes files to serve the clientele. In any case, World Health Organization customers who disagree will participate and discover the error.
Either way, you'll want to get rid of the bubbles once or twice a month after extracting the MS Outlook application error code [[pii_email_6e5757d77dfb1ce0aed3]].
After removing store and speech bubbles from MS Outlook, you can restart the program to facilitate this progress.
Optionally reboot the device to request the external configuration and get the results of pii_email_6e5757d77dfb1ce0aed3.
After successfully restarting your application, start Microsoft Outlook to determine if the error code pii_email_6e5757d77dfb1ce0aed3 triggers the same.
How to Solve Microsoft Outlook pii_email_6e5757d77dfb1ce0aed3 Errors?
Therefore, you are recorded below the area of the Microsoft Outlook Pii errors you might know. However, the important issue is that you will solve them with higher steps.
Reasons For Error Code [[pii_email_6e5757d77dfb1ce0aed3]]
Take a look at the undoubtedly reasons or cause pii_email_b926e7143cf6383ce8e4 quality.
The error code pii_email_6e5757d77dfb1ce0aed3 is because of too some reports area unit procedure in one step.
Error code pii_email_b926e7143cf6383ce8e4 can also be caused by an incomplete Outlook document. And also you will try to modify your applications.
Therefore, cached documents are often file intensive. Normally, you would try to repair them.
You will sometimes see this error if you are using a locked down version of MS Outlook. The [[pii_email_6e5757d77dfb1ce0aed3]] error in MS Outlook results in an interruption with incorrect document collation.
Thus, try hunting Microsoft Outlook Web to avoid receiving this error code. The [[pii_email_6e5757d77dfb1ce0aed3]] error only occurs when MS Outlook is scheduled.
What Is Outlook.com?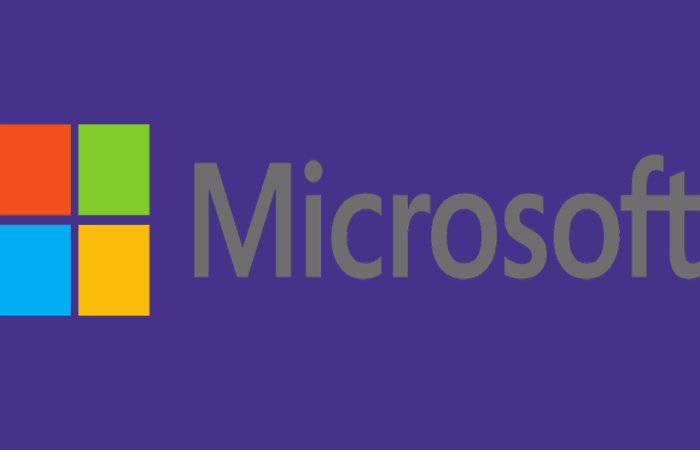 Outlook.com pii_email_6e5757d77dfb1ce0aed3 is a free web-based email facility by Microsoft, It's like Google's Gmail service but with a twist: a link to the Outlook data on your laptop. Firstly, microsoft has combined Hotmail and Windows Live into a single email service and pays special attention to social contacts and your calendar.
Using MS-Outlook internet Program
The MS Outlook Internet program is the best, thanks to MS Perspective Highlights. And also you never receive the scan code pii_email_6e5757d77dfb1ce0aed3
• The other surface units are distinguished by their use.
• Use a web application instead of viewing it
Upgrade to the New Outlook Version – pii_email_6e5757d77dfb1ce0aed3
[[pii_email_6e5757d77dfb1ce0aed3]]; Therefore, the error code is very hierarchical; Thus It may be an upgraded version of Outlook.
Delete the configured Outlook settings and download the latest version from the official Microsoft website. Thus, You can fix Outlook error code pii_email_6e5757d77dfb1ce0aed3 and currently you can use it without errors. Contact Support or the Microsoft Help Center.
The above approach works fine for handling [[pii_email_6e5757d77dfb1ce0aed3]] errors. However, these approaches quickly render [[pii_email_6e5757d77dfb1ce0aed3]] from MS Outlook.
When you receive the error code [[pii_email_6e5757d77dfb1ce0aed3]], contact Microsoft at this time. They will help you to fix this error.
Related Searches – pii_email_6e5757d77dfb1ce0aed3
[pii_email_1a85c09ee7a236c446b6]
[pii_email_b50f2487ad88cad5488f]
[pii_email_22e85382f7dc146ba521]
pii_email_9adeb2eb81f173c673a5
[pii_email_3ab3cc43cc1e13a096b4]
[pii_email_61961f23fa6a16c0cf3e]
[pii_email_12e95e5cac8028acce08]
[pii_email_eb52b7773a59a4ecc92f]
[pii_email_9c55590039c2c629ec55]
[pii_email_7aa1063d0d4a455b59e4]
[pii_email_e22b23fa9dff05c94424]
[pii_email_e7c410e5e6fee72ca67d]
[[pii_email_b926e7143cf6383ce8e4]]
[pii_email_3e40d0a6420a0f8b5bfb]
[pii_email_9adeb2eb81f173c673a5]
[pii_email_aedc4a3be3428a5007f5]
[pii_email_92cb35c247cbd9428857]
[pii_email_62431a703831ac10ec88]
[pii_email_a1cc7b70d50b46098459]
[pii_email_8f11625d0a000b277df2]
[pii_email_b9293670572baa1f4721]
[pii_email_fa726aae9810c9f726a1]
[pii_email_e2bfd865341b76f055e2]
[pii_email_0a5062fb70a2a343f369]
[pii_email_c752da6d57c276815ca2]
[pii_email_ed48e0db261ba6ca800d]
[pii_email_921c2c8abf6264fa57fd]
[pii_email_b50f2487ad88cad5488f]
[pii_email_ffa4dae37cdfac16e8d7]
[pii_email_2c6d2da7924176e83f00]
[pii_email_5b2bf020001f0bc2e4f3]
[pii_email_f33f24d9f2e16b70be76]
[pii_email_206d8398c02a8b733263]
[pii_email_8fe0f671b361c8ac5776]
[pii_email_7626800840576d24b18c]
[pii_email_676ae6d291aefbb083eb]
[pii_email_e7f71c0780ae9baa16c2]
[pii_email_bc0a4c46ed25ca97d421]
[pii_email_6f56161c74f95924012e]
[pii_email_53d8fb431ca7df16bb36]
[pii_email_6bd2238a127f689f5ee8]
[pii_email_fc52c843021e7f39d423]
[pii_email_0f5d13fdd444218ce923]
[pii_email_9adeb2eb81f173c673a5]
[pii_email_6ff7418f799074696370]
[pii_email_21cd523c1657a8f83522]
[pii_email_e81149aedf5163435430]
[pii_email_6d58080b4b0962443f2d]
[pii_email_5b7450b3c52ee3dc0fbe]
[pii_email_802a5f65218f5d9d23b7]
[pii_email_c597d14b1eca08517963]
[pii_email_1636a48bbad506fb6d79]
[pii_email_986f4eac5e8bf844dc05]
[pii_email_8d527d394345cf85ee4b]
[pii_email_c68bb3a0b8e97426cdd8]
[pii_email_af270c373dcdfba790c0]
[pii_email_4f756e6f0b8aa8e6c202]
[pii_email_2fddfbb0980f976d217c]
[pii_email_eed2460d504c647bb1aa]
[pii_email_9adeb2eb81f173c673a5]
[pii_email_f2b2de632a0367c81cd1]
[pii_email_3a4de1ed75a7e06d7e60]
[pii_email_2f385998c5e3f9e2d52d]
[pii_email_ede4508531a11ede4b07]
[pii_email_e8bd8b5c3e6ba7551a13]
[pii_email_e67083c08bf2e787f61f]
[pii_email_bd0744593dbd02cfcde0]
[pii_email_f9bfddf3103f659807df]
[pii_email_d27ce59dbbab3d399dd3]
[pii_email_1d6e2d7bc212760b7714]
[pii_email_8a04977c69230edb9e5e]
[pii_email_10cb866b0b8f268f4a27]
[pii_email_10d8fbf5990e8bc4788e]
[pii_email_8570bec3a66cb5d17cd3]
[pii_email_e31e39ee685f3bae9c23]
[pii_email_ddea34e9bcc0386cbdf8]
[pii_email_ee99de5adf4f85e97c9e]
[pii_email_fa857eec05e5a3cd13e3]
[pii_email_c742a940ba384394925d]
[pii_email_4bd3f6cbbb12ef19daea]
[pii_email_4a54df77285983c5da74]
[pii_email_ea7f2bf3c612a81d6e28]
[pii_email_07e5245661e6869f8bb4]
[pii_email_11fe1b3b7ddac37a081f]
[pii_email_6b2e4eaa10dcedf5bd9f]
[pii_email_355f99a9c684c0f15d2c]
[pii_email_37f47c404649338129d6
[pii_email_9adeb2eb81f173c673a5]
[pii_email_bbc3ff95d349b30c2503]
[pii_email_3a9d3c10845f8b9d77b2]
[pii_email_be5f33dbc1906d2b5336]
[pii_email_b47d29538f12c20da426]
[pii_email_9adeb2eb81f173c673a5]
[pii_email_e6685ca0de00abf1e4d5]
[pii_email_9adeb2eb81f173c673a5]
[pii_email_aef67573025b785e8ee2]
[pii_email_cbd448bbd34c985e423c]
[pii_email_84e9c709276f599ab1e7]
[pii_email_037d07812f905a3927ae]
[pii_email_a5e6d5396b5a104efdde]
[pii_email_ec4f22c28919a953e74e]
[pii_email_066f1e5f1e4576b47760]
[pii_email_1606b61a08e6a2cf4db9]
[pii_email_dfe907e4982308153863]
[pii_email_bc0906f15818797f9ace]
[pii_email_e1aa8f4deb45ecd93b2a]
[pii_email_07cac007de772af00d51]
[pii_email_fac20b28ca7fd86484f1]
[pii_email_e7ab94772079efbbcb25]
[pii_email_c75373ce5b34bf577425]
[pii_email_cd4b80dbd951adb0d4dd]
[pii_email_c1646d6cd617ef1be6ab]
[pii_email_4dd09cddea0cd66b5592]
[pii_email_019b690b20082ef76df5]
[pii_email_f3e1c1a4c72c0521b558]
[pii_email_cb926d7a93773fcbba16]
[pii_email_9adeb2eb81f173c673a5]
[pii_email_af9655d452e4f8805ebf]
[pii_email_9adeb2eb81f173c673a5]
[pii_email_8fac9ab2d973e77c2bb9]
[pii_email_9ba94c086590853d8247]
[pii_email_387fb3a7cd2b118358b8]
[pii_email_844c7c48c40fcebbdbbb]
[pii_email_029231e8462fca76041e]
[pii_email_5439177ede8301c50c44]
[pii_email_027301e7af80ce24cbce]
[pii_email_f471d3ee8613f77bd6e2]
[pii_email_57bde08c1ab8c5c265e8]
[pii_email_9adeb2eb81f173c673a5]
[pii_email_0cbbda68c705117dc84f]
[pii_email_e80c99419553948887a9]
[pii_email_b4969755ef6881519767]
[pii_email_3ceeb7dd155a01a6455b]
[pii_email_c5b4711fb519dab7145a]
[pii_email_a4afd22dca99c2593bff]
[pii_email_9f2fe6037cc1578fa726]
[pii_email_84eb7572bd91baae7e9f]
[pii_email_e188285bdb71eb7570eb]
[pii_email_9adeb2eb81f173c673a5]
[pii_email_338034f14d68ea443925]
[pii_pn_6a0fb39258490524]
[pii_pn_baadcf87c1bec37f]
[pii_pn_202f0062e3a9eba7]
[pii_pn_9bd080d5e358df32]
[pii_pn_7ab7c00e23412f17]
[pii_pn_e13d9b375c02f502]
[pii_pn_48099e940544f41c]
[pii_pn_eb9117fef4c43cd9]
[pii_pn_60d4e6c18f72c804]
[pii_pn_10a1046621cbbd18]
[pii_pn_d09ef13ad44ba3b9]
[pii_pn_65fac9e34d41ed91]
[pii_pn_b9bb4f37fe2d7c63]
pii_email_c752da6d57c276815ca2
[pii_email_123dd92c65546aac4234]
[pii_email_eba7eaeb6d025a2475b2]
[pii_email_9848f1804272c9b4eaf4]
[pii_email_1d0a7b8b7bc517bcc729]
[pii_email_57bde08c1ab8c5c265e8]
[pii_email_fbfd5d78693fd0b03741]
[pii_email_7cc4c1036b3de58e1c72]
phone number [pii_pn_0517eb15f9f0c7b0]
[pii_pn_341915f22dd30f8e]
[pii_email_8733ecf20b402e8655fa]
[pii_pn_4c152c1cfc406a45]
[pii_pn_59942878d4d1befd]
[pii_email_191e8e729dfc2454e1eb]
[pii_pn_97b9eafcebb232fd]
[pii_email_7c87eed8cbd58f104f77]
[pii_email_4984542b4c220d44b31c]
[pii_email_2c1d1032d0ede2b268fb]
[pii_pn_f5fa4f653e00dcc2]
[pii_pn_d590168babd433c4]
[pii_pn_a9adab9b6180d52a]
[pii_pn_32802a5390ae8401]
[pii_pn_7bc0d61b2e1958d8]
[pii_pn_2b8de6b9b7c5eea9]
[pii_pn_ad644b30cce51795]
[pii_pn_08f3ddc2d7cf1ec2]
[pii_pn_30128359354db572]
[pii_pn_19cff4d0fbfef971]
[pii_pn_6cf449519ddf258c]
[pii_pn_1b277654f8a12e2c]
[pii_pn_a746a055e2aa8260]
[pii_pn_c592f24ce51ad9b7]
[pii_pn_3f90cc65de3efb9a]
[pii_pn_f1de5ed018ca4655]
[pii_pn_f5347b0c813c0051]
[pii_pn_e86f3e1204164bd8]
[pii_pn_80992c904c8b0a42]
[pii_email_c44daf3db584541df034]
[pii_pn_463d2b684a0a97ff]
[pii_pn_94dd2691572e8772]
[pii_pn_9f4c79a436509625]
[pii_pn_55cf079599d15e2e]
[pii_pn_8fc29cb432509689]
[pii_pn_a3bbd74ab205aebf]
[pii_pn_a8af724b4dcaacc2]
[pii_pn_bb632f63e6f0ee0f]
[pii_pn_a649c60ac8be312b]
[pii_email_2cbb7f11f01eeab314aa]
[pii_email_3366d1e3a6f49edb5169]
[pii_email_dfe3cf3209d9aaaf6d66]
pii_email_4dd09cddea0cd66b5592
[pii_pn_7b5c87b3571b2841]
[pii_pn_4aa8708e14f7dcd4]
[pii_email_7a21a39598eeee5233be]
pubg mobile [pii_email_4c599dd17aabe5c9238d]
[pii_pn_830292562ea03833]
[pii_pn_eae599f38c0676ed]
[pii_pn_c0570bab2c4cd46b]
[pii_pn_0fdebdad7cb59361]
[pii_pn_1eb162cda1a63f34]
pii_email_4dd09cddea0cd66b5592
[pii_pn_f1aae428989512bf]
[pii_pn_cbad6efaaf86308f]
[pii_pn_27597fb89d5c3a11]
[pii_pn_9bb5035d15266c69]
[pii_pn_4db60d6494633530]
[pii_email_12d41ada18ab0d31]
[pii_pn_a49659d25199afb9]
[pii_pn_eef44f296dbb8608]
phone number [pii_pn_0517eb15f9f0c7b0]
[pii_pn_6a0fb39258490524]
[pii_pn_081f97f2e0883eac]
[pii_pn_1c5f52c20f274a99]
[pii_pn_21e4436c2c750b11]
[pii_pn_32cf167bb27bc571]
[pii_pn_221b20a2046ee870
[pii_pn_c893c547f7ccfc97]
[pii_email_09c625b0f54cbc2e5746]
[pii_email_58a6a619fc3ea359fade]
[pii_pn_ff3ea3d70815d231]
[pii_email_1d0a7b8b7bc517bcc729]
[pii_email_57bde08c1ab8c5c265e8]
[pii_email_fbfd5d78693fd0b03741]
[pii_email_4dd09cddea0cd66b5592]
[pii_email_7cc4c1036b3de58e1c72]
[pii_email_8f18258dc1b36618360a]
pii_email_4dd09cddea0cd66b5592
[pii_email_6815f7bf7c5658248ead]
[pii_email_b10021fffd36b6c57aff]
[pii_pn_314ca699b48691c0]
[pii_pn_73da4a4f9ab02445]
[pii_pn_45c1f34aafe1f4e5]
[pii_pn_4fa557cca14363ec]
[pii_pn_9b72d852fa803cbb]
[pii_pn_a309755e60e68aed]
[pii_pn_26d6c808c4940f5a]
[pii_pn_0669a9585e8a24e7]
[pii_pn_653de77147bbb3ca]
[pii_pn_707b7afb0626194d]
[pii_pn_4b66a60bd366438b]
[pii_pn_d165133e769447b3]
[pii_pn_bc622e0872696b21]
[pii_pn_15608a3ca5d8a63f]
[pii_pn_4a7cda7ed9048cb0]
[pii_pn_b46fd3515861e012]
pii_email_4dd09cddea0cd66b5592
[pii_pn_9a7e5565beadbc77]
[pii_pn_457bf47cb732727c]
[pii_pn_f4e6550a7a20e081]
[pii_pn_df430e518f67e67c
[pii_pn_5e3656310ff0995b]
[pii_pn_bc5a9b5d02c32fa8]
[pii_email_95e3d95939b7c086c3ab]
[pii_pn_baadcf87c1bec37f]
[pii_pn_202f0062e3a9eba7]
[pii_pn_9bd080d5e358df32]
[pii_pn_7ab7c00e23412f17]
[pii_pn_e13d9b375c02f502]
[pii_pn_48099e940544f41c]
[pii_pn_eb9117fef4c43cd9]
[pii_pn_60d4e6c18f72c804]
[pii_pn_10a1046621cbbd18]
[pii_pn_d09ef13ad44ba3b9]
[pii_pn_65fac9e34d41ed91]
[pii_pn_b9bb4f37fe2d7c63]
[pii_email_a32d8b04996f6ae8eeb0]
[pii_pn_19cff4d0fbfef971]
[pii_pn_6cf449519ddf258c]
[pii_pn_1b277654f8a12e2c]
[pii_pn_a746a055e2aa8260]
[pii_pn_c592f24ce51ad9b7]
[pii_pn_3f90cc65de3efb9a]
[pii_pn_f1de5ed018ca4655]
[pii_pn_f5347b0c813c0051]
[pii_email_1a85c09ee7a236c446b6]
[pii_email_ffa4dae37cdfac16e8d7]
[pii_email_fc52c843021e7f39d423]
[pii_email_5553f4e1b087aa7bb88b]
[pii_email_53d8fb431ca7df16bb36]
[pii_email_802a5f65218f5d9d23b7]
[pii_email_b50f2487ad88cad5488f]
[pii_email_0a5062fb70a2a343f369]
[pii_email_e22b23fa9dff05c94424]
[pii_email_7626800840576d24b18c]
[pii_email_8f11625d0a000b277df2]
[pii_email_b50f2487ad88cad5488f]
[pii_email_f33f24d9f2e16b70be76]
[pii_email_d27ce59dbbab3d399dd3]
[pii_email_206d8398c02a8b733263]
[pii_email_921c2c8abf6264fa57fd]
[pii_email_f9bfddf3103f659807df]
[pii_email_a1cc7b70d50b46098459]
[pii_email_b50f2487ad88cad5488f]>
[pii_email_ee99de5adf4f85e97c9e]
[pii_email_169fd43b817e470ae301]
[pii_email_2c6d2da7924176e83f00]
[pii_email_eed2460d504c647bb1aa]
[pii_email_676ae6d291aefbb083eb]
[pii_email_8d527d394345cf85ee4b]
[pii_email_4f756e6f0b8aa8e6c202]
[[pii_email_b926e7143cf6383ce8e4]]
[pii_email_e8bd8b5c3e6ba7551a13]
[pii_email_c68bb3a0b8e97426cdd8]
[pii_email_e7c410e5e6fee72ca67d]
[pii_email_10cb866b0b8f268f4a27]
[pii_email_6f56161c74f95924012e]
[pii_email_fa857eec05e5a3cd13e3]
[pii_email_bc0a4c46ed25ca97d421]
[pii_email_e81149aedf5163435430]
[pii_email_2c6d2da7924176e83f00].
[pii_email_ed48e0db261ba6ca800d]
[pii_email_f9bfddf3103f659807df]
[pii_email_e31e39ee685f3bae9c23]
<[pii_email_7626800840576d24b18c]>
[pii_email_61961f23fa6a16c0cf3e]
[pii_email_bd0744593dbd02cfcde0]
[pii_email_8570bec3a66cb5d17cd3]
[pii_email_b50f2487ad88cad5488f]
[pii_email_22e85382f7dc146ba521
[pii_email_093e2516ba38e884df17]
[pii_email_c263456df47efa5b0135]
[pii_email_68e84acaa113cfec3723]
[pii_email_65cb48a309da84008fa5]
[[pii_email_6e5757d77dfb1ce0aed3]]
[pii_email_2df98d8037abbd28470f]
[pii_email_4960c511645b5be1844d]
[pii_email_794aed3c21a59e4f9316]
[pii_email_b926e7143cf6383ce8e4]
[pii_email_d62969eb7db6476603a2]
[pii_email_7dc4d5d28bfc05991e76]
[pii_email_e0d0388f9ff86cc9a701]
[pii_email_fe1f97628f60ad571ab0]
[pii_email_66ea558e07f2a6581c58]
[pii_email_e67083c08bf2e787f61f]
[pii_email_4fc42c450927d30d57d3]
[pii_email_dd3b02b85804db6865b4]
[pii_email_7f4e23740c123c1266f9]
[pii_email_99969a3a32883f5c5a17]
[pii_email_6fc90cb0ab34c012b123]
[pii_email_8940e3998360017feee8]
[pii_email_766f33432bea15e241b5]
[pii_email_925ef5246a9440976b2a]
[pii_email_e1c175b22c7007be609e]
[pii_email_cf12940823182734ea28]
[pii_email_093e2516ba38e884df17].
[pii_email_5fb737fbd54edb104dd4]
[pii_email_7420700b897d36ec2cdd]
[pii_email_c7639f71a8b289854dc6]
[pii_email_ff901146c0e99095f264]
[pii_email_15de6bffdaa1a0d7e116]
[pii_email_48636f7fbde9d23d8619]
[pii_email_2b22059ab296c6c248ac]
[pii_email_a61a19cf76f64bbdeb12]
[pii_email_cc646069e7799c5be8dc]
[pii_email_b9bbf35f6e0b860b7300]
[pii_email_a29b8b6230621bcecfac]
[pii_email_ce6e8b3bf1dec39be125]
[pii_email_c4943939028e7dae09fb]
[pii_email_e9c124328e21689497de]
[pii_email_3fc351b8ae0b60fd5b85]
[pii_email_5a1acd6fb38fc4fa6611]
[pii_email_68bfca2dc37dc31ea5b3]
[pii_email_8bbb99e194837d658325]
[pii_email_31cf5b06c8a73cd3bb23]
[pii_email_9adeb2eb81f173c673a5]
[pii_email_c752da6d57c276815ca2].
[pii_email_fa726aae9810c9f726a1]
[pii_email_6d58080b4b0962443f2d]
<[pii_email_e2bfd865341b76f055e2]>
[pii_email_8a04977c69230edb9e5e]
[pii_email_eb52b7773a59a4ecc92f]
[pii_email_986f4eac5e8bf844dc05]
[pii_email_e8bd8b5c3e6ba7551a13]
[pii_email_21cd523c1657a8f83522]
[pii_email_b9293670572baa1f4721]
[pii_email_f2b2de632a0367c81cd1]
[pii_email_bc0a4c46ed25ca97d421].
[pii_email_6bd2238a127f689f5ee8]
[pii_email_c752da6d57c276815ca2]
[pii_email_1d6e2d7bc212760b7714]
[pii_email_1636a48bbad506fb6d79]
[pii_email_aedc4a3be3428a5007f5]
[pii_email_7aa1063d0d4a455b59e4].
[pii_email_ddea34e9bcc0386cbdf8]
[pii_email_af270c373dcdfba790c0]
[pii_email_10d8fbf5990e8bc4788e]
[pii_email_3a4de1ed75a7e06d7e60]
[pii_email_3a4de1ed75a7e06d7e60]
[pii_email_3e40d0a6420a0f8b5bfb]
[pii_email_3a4de1ed75a7e06d7e60]
[pii_email_3a4de1ed75a7e06d7e60]
[pii_email_8fe0f671b361c8ac5776]
[pii_email_10d8fbf5990e8bc4788e]
[pii_email_e2bfd865341b76f055e2]
[pii_email_92cb35c247cbd9428857]
[pii_email_10d8fbf5990e8bc4788e]
[pii_email_7aa1063d0d4a455b59e4]
[pii_email_10d8fbf5990e8bc4788e]
[pii_email_12e95e5cac8028acce08]
[pii_email_0f5d13fdd444218ce923]
[pii_email_c597d14b1eca08517963]
[pii_email_ede4508531a11ede4b07]
[pii_email_6ff7418f799074696370]
[pii_email_8d4598c46b27c2829ba0].
[pii_email_8d4598c46b27c2829ba0]
[pii_email_e7f71c0780ae9baa16c2]
[pii_email_5b7450b3c52ee3dc0fbe]
[pii_email_6d58080b4b0962443f2d]
[pii_email_355f99a9c684c0f15d2c]
[pii_email_093e2516ba38e884df17]
[pii_email_c263456df47efa5b0135]
[pii_email_68e84acaa113cfec3723]
[pii_email_65cb48a309da84008fa5]
[[pii_email_6e5757d77dfb1ce0aed3]]
[pii_email_2df98d8037abbd28470f]
[pii_email_4960c511645b5be1844d]
[pii_email_794aed3c21a59e4f9316]
[pii_email_b926e7143cf6383ce8e4]
[pii_email_d62969eb7db6476603a2]
[pii_email_7dc4d5d28bfc05991e76]
[pii_email_e0d0388f9ff86cc9a701]
[pii_email_fe1f97628f60ad571ab0]
[pii_email_66ea558e07f2a6581c58]
[pii_email_e67083c08bf2e787f61f]
[pii_email_4fc42c450927d30d57d3]
[pii_email_dd3b02b85804db6865b4]
[pii_email_7f4e23740c123c1266f9]
[pii_email_99969a3a32883f5c5a17]
[pii_email_6fc90cb0ab34c012b123]
[pii_email_8940e3998360017feee8]
[pii_email_766f33432bea15e241b5]
[pii_email_925ef5246a9440976b2a]
[pii_email_e1c175b22c7007be609e]
[pii_email_cf12940823182734ea28]
[pii_email_093e2516ba38e884df17].
[pii_email_5fb737fbd54edb104dd4]
[pii_email_7420700b897d36ec2cdd]
[pii_email_c7639f71a8b289854dc6]
[pii_email_ff901146c0e99095f264]
[pii_email_15de6bffdaa1a0d7e116]
[pii_email_48636f7fbde9d23d8619]
[pii_email_2b22059ab296c6c248ac]
[pii_email_a61a19cf76f64bbdeb12]
[pii_email_cc646069e7799c5be8dc]
[pii_email_b9bbf35f6e0b860b7300]
[pii_email_a29b8b6230621bcecfac]
[pii_email_ce6e8b3bf1dec39be125]
[pii_email_c4943939028e7dae09fb]
[pii_email_e9c124328e21689497de]
[pii_email_3fc351b8ae0b60fd5b85]
[pii_email_5a1acd6fb38fc4fa6611]
[pii_email_68bfca2dc37dc31ea5b3]
[pii_email_8bbb99e194837d658325]
[pii_email_31cf5b06c8a73cd3bb23]
[pii_email_9adeb2eb81f173c673a5]
Related posts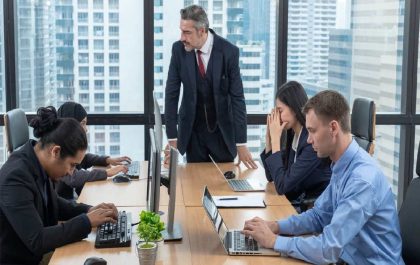 Thriving, Not Just Surviving: A Comprehensive Guide to Maintaining Mental Stability in a Toxic Work Environment
We've all heard the saying, "Choose a job you love, and you'll never have to work a day in your…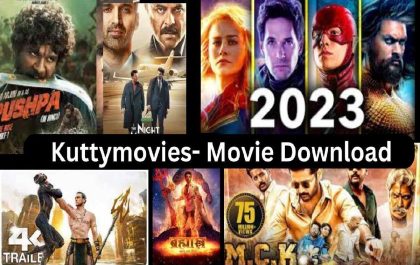 Kuttymovies. In Download Latest Tamil Movies 2023
kuttymovies. In – Are you a movie buff and like to stay updated with the latest Tamil movies? If yes,…